Engagement Rings
Finding The Ring…
That represents your relationship and commitment is a one-of-a-kind experience that goes beyond the piece itself. Not only is the ring a reflection of your love, but it's also a reflection of personal style meant to last a lifetime.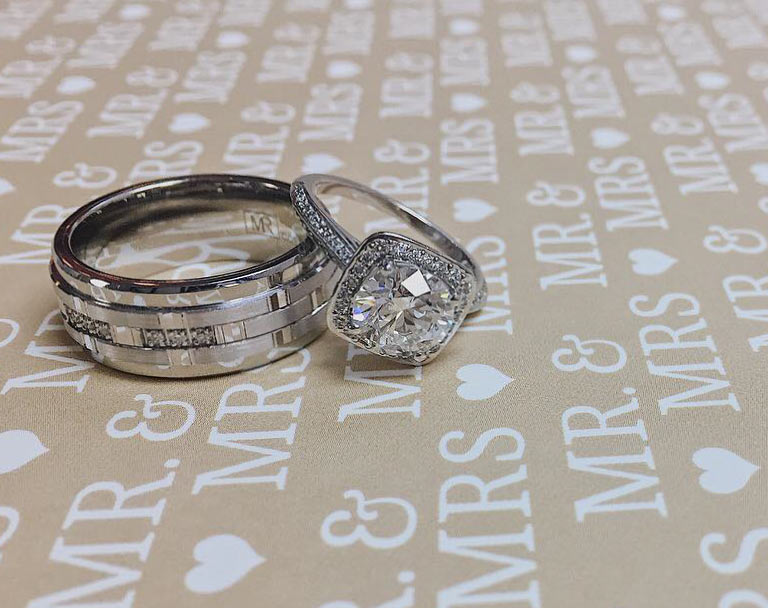 Custom Engagement Rings
At Mitchell & Jewell, we understand the delicate balance involved in the purchase of the perfect engagement ring. This is our expertise. Our highly trained and experienced team will guide you through this unique process and ensure you feel confident and excited with your choice. From a vast selection of styles and cuts to our in-house goldsmith, we will have the ring for you.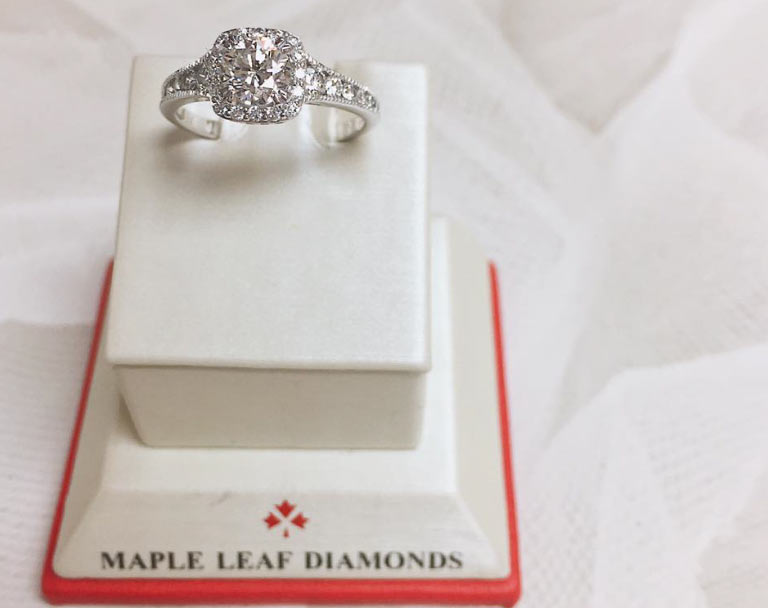 Maple Leaf Diamonds
Engagement Rings
We are proud to be exclusive dealers of Maple Leaf Diamonds. These stunning and innovative Canadian diamonds are ethically sourced so you can feel good about supporting a Canadian business and knowing where your diamond came from.
Our Happy Couples
Contact Us
Come and experience Mitchell & Jewell first hand. If you have a question or would like to make an appointment, contact us at mjgems@mitchelljewell.com