Birks at Mitchell & Jewell
The Birks story began four centuries ago when members of the Birks family were silversmiths in Sheffield, England. Though the brand's roots lie deep in English craftsmanship, it was not until 1879 that the Birks brand truly came to life when Henry Birks opened a jewelry boutique in the heart of Montreal, Canada.
What began as one man's dream became an iconic Canadian brand that is now distributed internationally.
As Canada's leading designer and retailer of fine jewelry, timepieces and gifts, our iconic blue box has proudly been part of Canadians' love stories since 1879.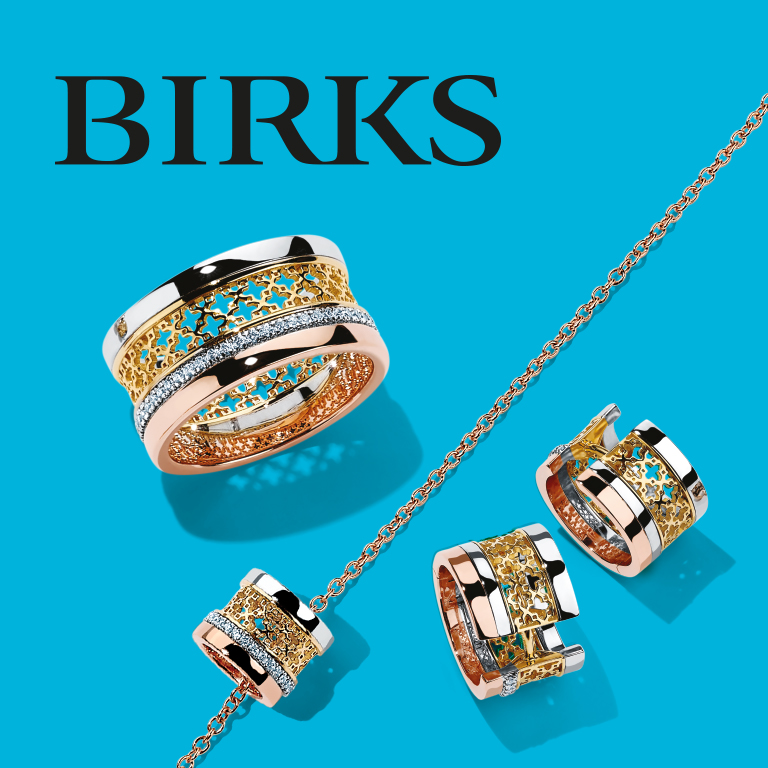 Find Birks at Mitchell & Jewell
At Mitchell & Jewell, we genuinely mean it when we ask "How can we help you?" It matters to us. We put detailed effort into every customer and will ask the important questions that will help you find the perfect piece of jewellery. We are dedicated to making this a memorable and special experience.