Bleu Royale at Mitchell & Jewell
For a pairing of rich design with substance, the Bleu Royale Collection – created by CrownRing – offers a weighty twist on conventional wedding bands. Crafted with only the highest grades of gold and platinum, these bands feature distinct two-tone styling and incorporate impressive coloured gemstones. And, with thick profiles, these heavy wedding bands are designed to be as strong and durable as the commitment they represent.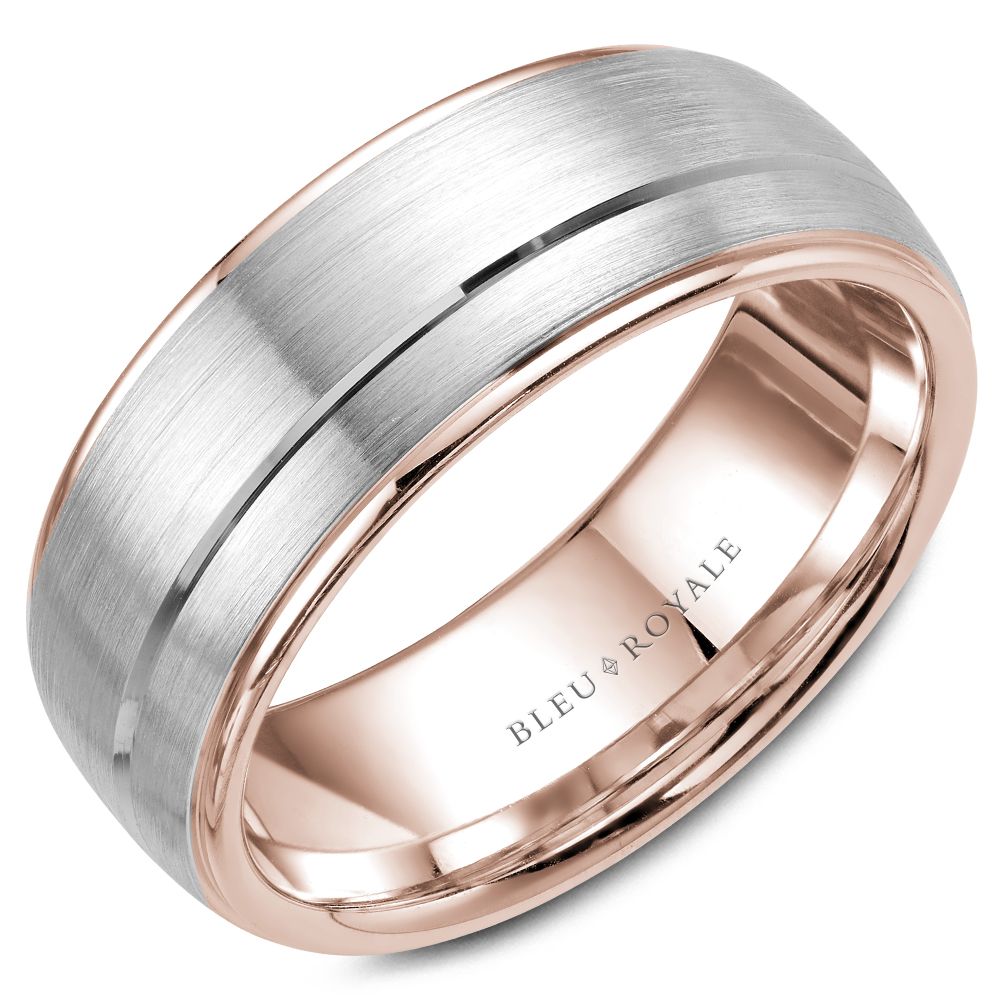 Find Bleu Royale at Mitchell & Jewell
At Mitchell & Jewell, we genuinely mean it when we ask "How can we help you?" It matters to us. We put detailed effort into every customer and will ask the important questions that will help you find the perfect piece of jewellery. We are dedicated to making this a memorable and special experience.